Circle Studs #10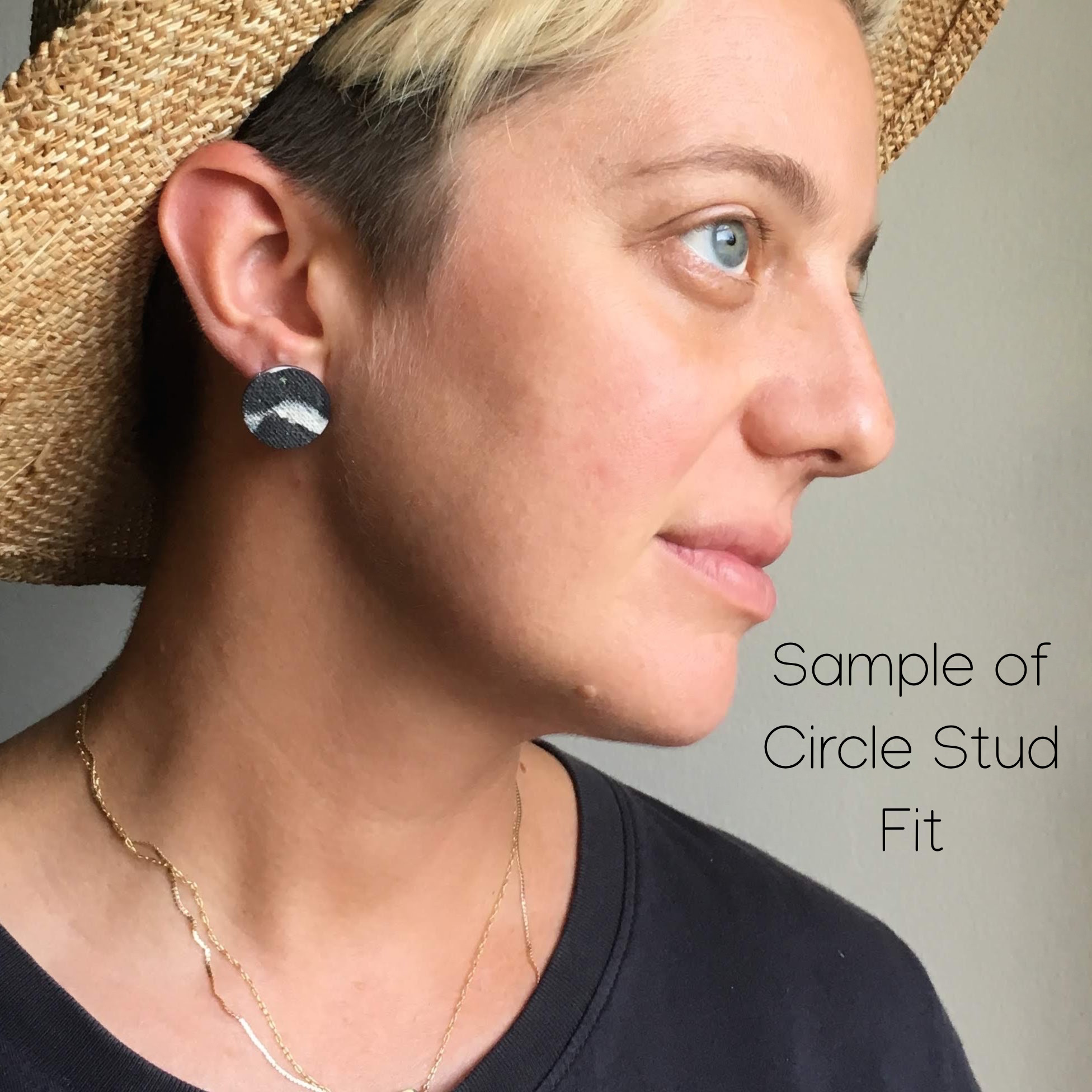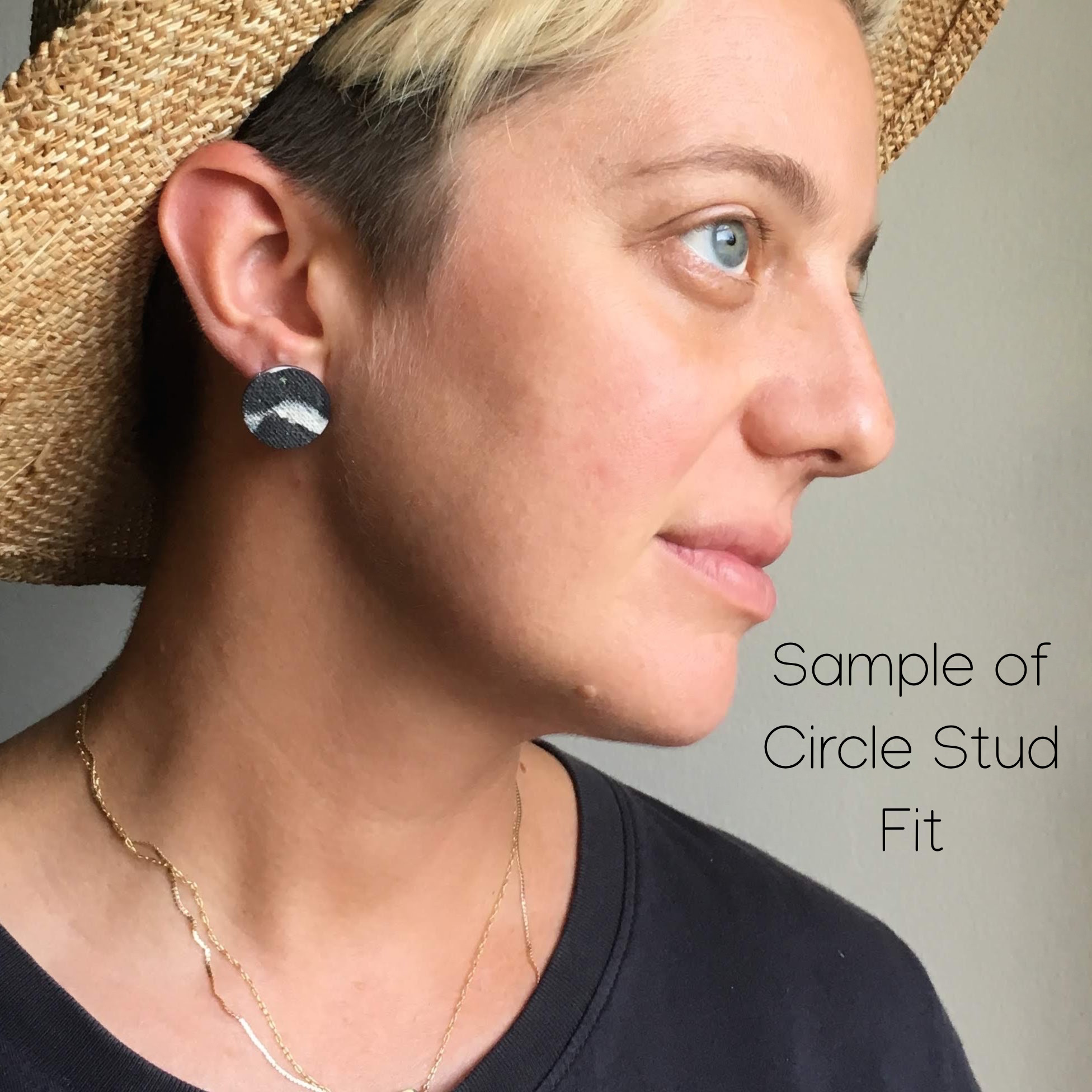 Circle Studs #10
These are sweet, pale pink porcelain oversized studs. The surface has a soft fabric like texture. The sterling silver post is placed near the top to have a slight drop off the earlobe. Each pair in the collection is unique.
Type of Object: Earrings
Size: 13/16" diameter x 1/16" thick
Clay body: Porcelain
Glaze color: None
Collection Description:
This collection was designed to be eye catching but not flashy. The pastel matte colors and soft texture give them a relaxed look. The simple shapes made of lightweight porcelain make these an easy everyday piece of jewelry. Each pair is unique and handmade in Brooklyn.